Perth Weddings
Perth Wedding Limo Hire
We offer Perth Wedding Limo hire for Weddings throughout Perth. Vintage Weddings, Modern Weddings and Traditional Weddings our vehicles suit all the themes. Perth weddings are our speciality and we know that transport should be stress free on the big day. We know on your Wedding day, that it´s the one day that a Bride is also a princess. Which is why we spoil them! Our limos are definitely romantic - perhaps that´s why we´ve had some clients pop the question in them....and why it's always "yes!"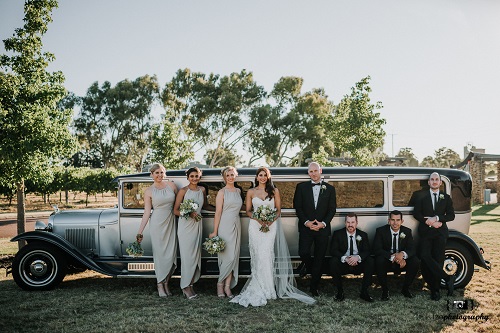 We´ll help you plan your wedding transportation to ensure that it goes smoothly. Our vehicle has been designed with the Bridal Party in mind. For this reason the limousine is equipped with large double opening doors for easy access away from the tyres. There is also plenty of head room for the taller Grooms.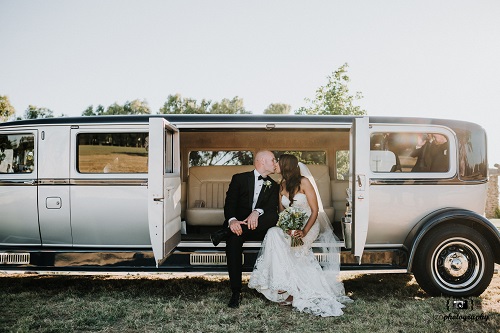 Are you working on a budget for the wedding? How about using the same limousine for the whole day? How ? If you were to drop off the Groom & Groomsmen at the ceremony a little early, then have the same limousine return for the Bride & Bridemaids. This will save you hugely on transportation costs. As an owner operatedcompany we pre-drive the Wedding locations before the big day to eliminate any confusion.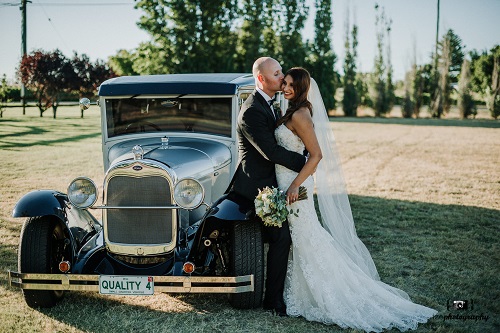 * Our experienced staff and are here to give you peace of mind .
* Off peak weddings receive discounts.
* We have an emergency bridal kit available (with sewing kit)
* We are happy to accommodate any special needs.
*  In the Limousine we carry 5 Umbrellas and a first aid kit just in case emergencies.
* There are 12 crystal wine glasses in there rear.
* Aux stereo plug to play your own music.
* A 60 litre Eski with ice in the boot. To keep your refreshments cool.
* Wedding photo's of the limousine will not date and look amazing.
Call RJ & Kate now on 9398 9175 or 042 888 1975 Perth Quality Limousie owners who believe in service beyond expectation!